3D/HD is the Official Detailing Products of Barrett Jackson Auction
3D/HD is the official detailing products supporter of the 2014 Barrett Jackson Auto Auction.  In conjunction with Justin Ball Detailing LLC of  N. Central Florida (Leesburg)   www.justinballdetailing.com   who exclusively uses 3D/HD detailing products for his business,  is also the detailing company selected to clean & detail most of the over 500 cars for sale and on display at this year's show. It is quite an accomplishment & honor for 3D/HD & Justin to be the only companies given permission to clean & shine cars on site at the Palm Beach Fairgrounds this year.
Besides detailing for large venues such as Barrett Jackson, Justin, who has been professionally detailing for over 15 years,  also owns & operates a very successful detailing management company within several of the high end dealerships in Northern Central Florida. At this year's event Justin and approximately 13 of his lucky employees were geared up to take on the rigors of detailing a huge variety of specialty vehicles. This includes a combination of hot rods, exotics, classics (some in excessive of $4 million), to even huge corporate Semi Trucks & Trailers for some of the country's largest corporations.  Each received treatments ranging from exterior washes, to waxes, paint correction and even complete detailing & reconditioning. All being performed with 3D & HD car care products. The behind the scenes cleaning activity started Friday April 4th and will continue up until the end of the action on Sunday April 13th. Look for the Justin & his crew wearing bright green shirts with 3D/HD logos.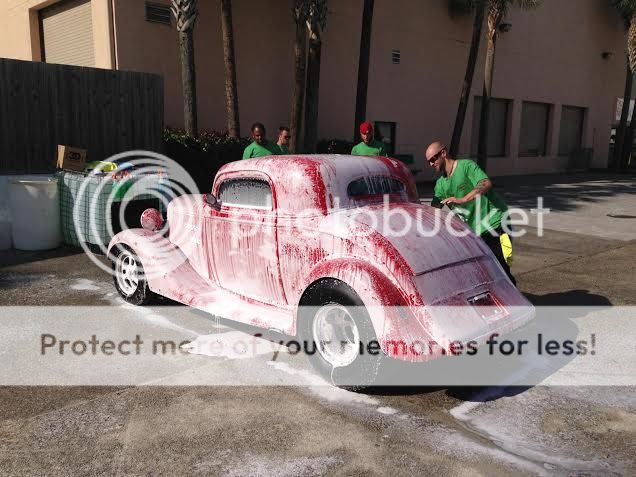 For additional information:  http://www.autopia.org/forum/topic/133198-3dhd-official-detailing-vendor-of-barrett-jackson/