Your Complete Guide to Detailing – Part 1
Seems like there is some confusion out there as far as what a full detail entails.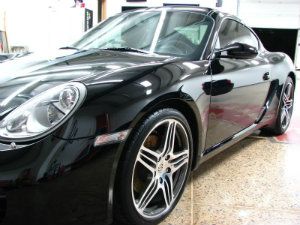 Many new car owners are getting into detailing. Some have absolutely no idea what proper detailing is, or how to go about it. Others are more familiar and have some experience with detailing. When we talk about a full detail, or a complete detail however, the terms mean different things to different people. Hopefully we can fix all that in this writeup. At the same time I think this list and process will also prove to be helpful to the detailers who are turning pro. I am asked all the time for such a resource.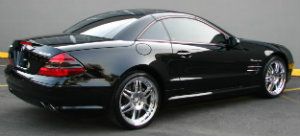 I will talk about my version of what a full detail is. Both interior detailing, exterior detailing, engine cleaning, window cleaning, how to polish your your exhaust system etc….
This way, hopefully you will have a better understanding of car care maintenance and the steps one needs to take to get the job done. And do it the right way. I hope that you will learn something new from my way of doing things.
Lets get right to it.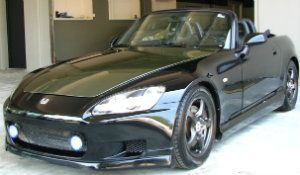 I am going to start with a list of all the detailing products you should have to do the job. If you don't detail for a living, don't let the list overwhelm you
1,Pressure washer, or a hose with a quality nozzle (Pressure washer is what I prefer)
2, 5 gallon buckets, at least 2 (used to wash with) 3 if you want to keep your wheel/tire brushes in a bucket. ( makes things simple and easy)
3, wash mitts (Get the best quality you can because this is where the wash induced swirls come from and always store them in a zip-lock bag once dry)
4, Various exterior detailing brushes (for wheels, tires, wheel wells, engines, door jambs)
5, Drying towels (have several on hand and get the highest quality towels you can)
6, Micro Fiber detailing towels (Get high quality towels for the paint – interior and wheels/engine don't need the best, just good quality Micro Fiber towels)
7, Spray bottles with quality sprayers – you can never have too many of them
8, Disposable gloves
9, Applicator pads like cotton, foam, Micro fiber for (tires, wax, vinyl, etc…)
10, Clay towel or clay bars to decontaminate the paint
11, Various interior detailing brushes (for leather, cloth, vents)
12, Engine degreaser,
13, Wheel cleaner
14, All purpose cleaner
15, Leather cleaner (if applicable)
16, Leather conditioner, or leather protectant (if applicable)
17, Tire dressing,
18, Trim protectant
19, Car wash soap
20, Dedicated towel cleaner (this is the way to wash your towels)
21,  Window cleaner
22, Upholstery and carpet shampoo
23, Extractor shampoo (if you use an extractor in your detailing business)
24, Bug remover
25, Water spot remover
26, Waterless wash
27, Metal polish
28, Clay lubricant
29, Quick detailer
30, Odor eliminator
31, Compound(s)
32, Polishes
33, Waxes
34, Sealants
35, Wool compounding pads (at least 3 for non pros, at least 6 for Pros)
36, Foam cutting pads (at least 3 for non pros, at least 6 for Pros)
37, Foam polishing pads (at least 3 for non pros, at least 6 for Pros)
38, Foam finishing pads (at least 3 for non pros, at least 6 for Pros)
39, Wax applicator foam pads – have a few on hand
40, Dual Action Polisher like the PCXP
41, Forced Rotation Polisher Like the FLEX 3401
42, Rotary High Speed Polisher like the Dewalt 849
43, Backing plates
44, Steel wool (super fine, 0000)
45, Razor blades and blade holder
46, Brush and or Spur to clean wool and foam pads
47, Vacuum cleaner
48, Steamer
49, Extractor