HD Nitro Seal
As the saying goes, there are waxes and there are WAXES  As a fan of LSPs (last step products) I can tell you that there is no shortage of sealants and waxes availaible. You can get a great looking finish with a lot of them, but do you really want to wax every other weekend to keep up that freshly waxed look? In most cases, you have to give. Either durability or great look. Rarely do you get both.
I can tell you that with NITRO SEAL, you do.
Amazing look and very durable.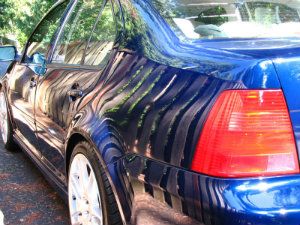 I remember when I was told by 3D, that I was getting a sample of a new product that is different from most others. That really got my attention because 3D doesn't ever make outrageous claims. Not that this was, but it seemed that Tunch Goren was very proud of this product. He said: The best product I made in 20 years.
So I made sure that I had time to do a mini detail on my car to clean it up once the product was in my hands. I washed the car with my Pink car soap, followed it by a quick claying as my car was in decent shape.
I used HD UNO to polish the paint and windows with a finishing pad.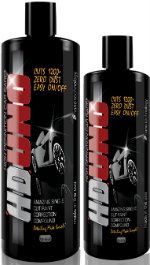 I didn't bother detailing the engine, or do an interior detail, I was just eager to see what NITRO SEAL looked like. I didn't even polish the exhaust system.
OK, so you have 2 bottles  in the box to use.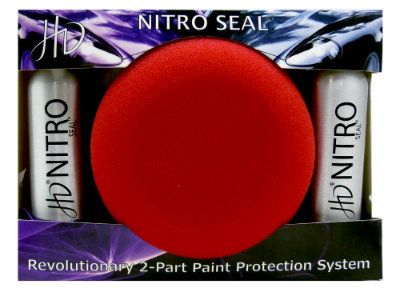 That is different from every other wax or sealant that I know of. I made sure to read the directions carefully, but there was rally nothing to it. I had to shake these cute little metal bottles well. Next I used one of the supplied red applicator pads and spread PART A over the entire car. I mean the entire exterior. Paint, glass, trim, wheels. PART A was very thin, kind of like water thin. You just needed a very small amount to cover the entire car. You just spread it around like any liquid sealant or wax. I always start with the right front fender to apply waxes on. Not sure why. Anyway, I went around the whole car in a couple of minutes as the product is very easy to apply. I just made sure that every inch had PART A over it. Easy! I ended up at the right side of the front bumper when I was done with PART A. I made sure to put the cap back on the bottle as soon as I was done with it to preserve the remaining amount. It will last for 6 months!
According to the directions, you don't let Part A to cure or anything. You apply PART B immediately on top of PART A. So I took a new applicator that came in the box and shook the bottle real well before opening it. Part B looked more like what I was used to . It was thick. Again, I poured a small amount onto the foam applicator and gently spread it over the whole car, right on top of PART A. The two parts supposedly cross-links in about 45 minutes. I actually left it cure over night in my garage. One thing I never need to worry about with HD products is removal. They always come off easy.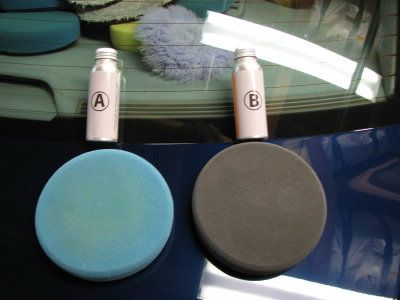 The top of the trunk, I tried Nitro Seal with a machine.
Followed the directions but used my Porter Cable DA
polisher and a blue and black foam pads.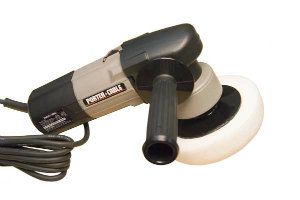 Worked fine, just as I suspected it would.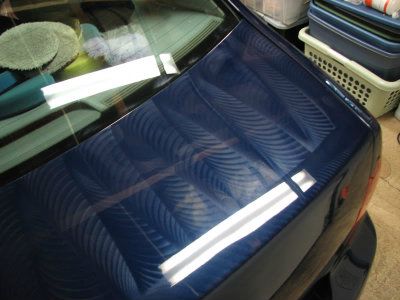 Well here is the end product the following day. Without a doubt, the very best finish I have ever seen. I realize that we all have our favorite waxes, but I yet to see ANY person who tried Nitro Seal that didn't think the same of the look it leaves behind. The picture was taken with a so so camera, but you should be able to see how wet and glossy the paint looks. Combined with exceptional durability, this is the product that should be on the top of your wax list.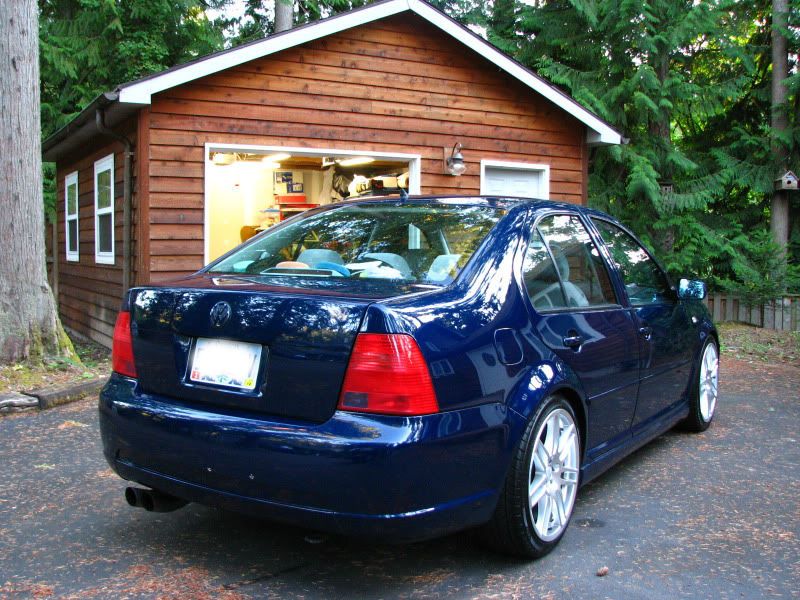 Thomas Dekany