Swirled up paint
I don't need to tell you, that there is no shortage of cars in any color with pretty beat up paint. Just about anywhere you look, you can see imperfections on nearly every car. The very good news is that with the technology, and product selection that is available today from the detailing industry, you can create a 100% swirl free finish yourself. This E Class Mercedes Benz was delivered in this condition to a happy new owner. Think twice about trusting detailers who work at dealerships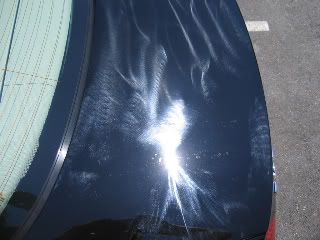 Just a few years ago, you HAD to have a professional detailer do the work for you, which was many times big bucks. For a small investment, typically the price of a normal detail, you can own all the necessary products to not only detail your car, but you can actually remove most and in some cases, all imperfection! Imagine, that. No, you don't need to be a  handy man either to do it. It is that easy. We, at our 3D free detailing classes teach men and women who have never held a polisher in just a few minutes to polish.
This guy in the white shirt was terrified, but we talked him into giving it a try.
By the time he finished the area, he was polishing, not only did he create a swirl free finish, he felt right at home.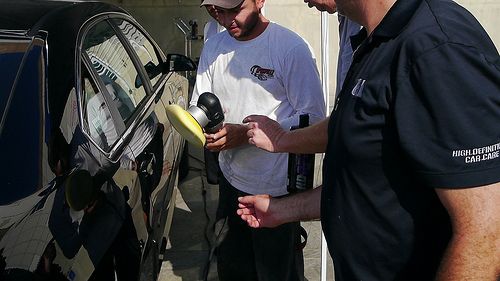 While many of them are pretty nervous at first, a short demonstration before hand, gives them a very good understanding of the process. It is almost like watching someone on an airplane for the first time. They are pretty nervous as the plain is taking off, until the plane is in the air. You can see how relieved they are. Kinda like that. Because you are not using a rotary buffer, maneuvering the DUAL ACTION polisher is pretty easy.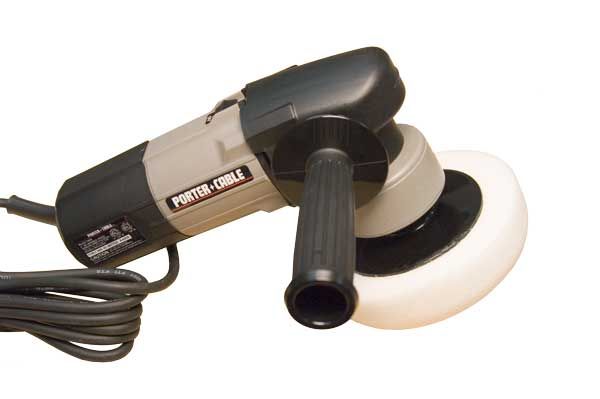 With your machines, you just need to get several pads: cutting pads, polishing pads, and finishing pads. A compound, and a polish. You also want to get a good wax. That is pretty much it. Take a free detailing class in your area if you have to , but you can also learn the very basics just by watching some you tube videos. Work in small sections. Take your time, auto clear is pretty hard, it is not going to be a quick job. Obviously there are some differences in hardness, so your car may take longer to correct but with the right product and pad combination, so will see excellent progress in a very short time. The condition of your car's paint will also determent  how long the correction will take. Hopefully, your paint is in good shape and doesn't have swirls or scratches. If you happen to notice a scratch that looks deep, try to feel it with your fingernails. If your nail can catch it or feel it, the scratch is too deep to completely remove, but polishing it will lessen it at least. It is your choice whether you just want to leave with it, or get some touch up paint and fix it.
DA polishing is very safe, the only way you can hurt the paint is if you drop it on the car.
Play around with it, get used to it and familiar with it and you will be very proud of the results you created. It is a good feeling.
Here is an example of what you can do with your Porter Cable polisher. Non metallic black paint is the hardest to correct, but it is possible. Just takes a little patience.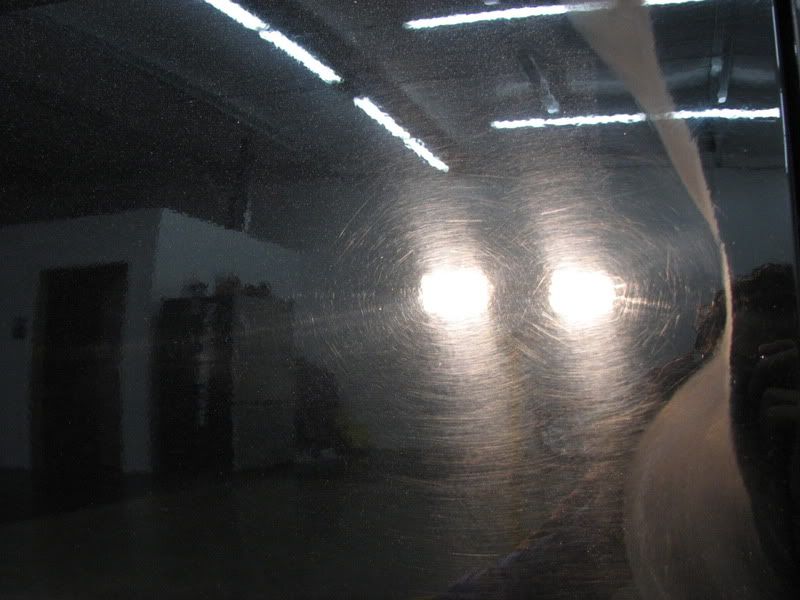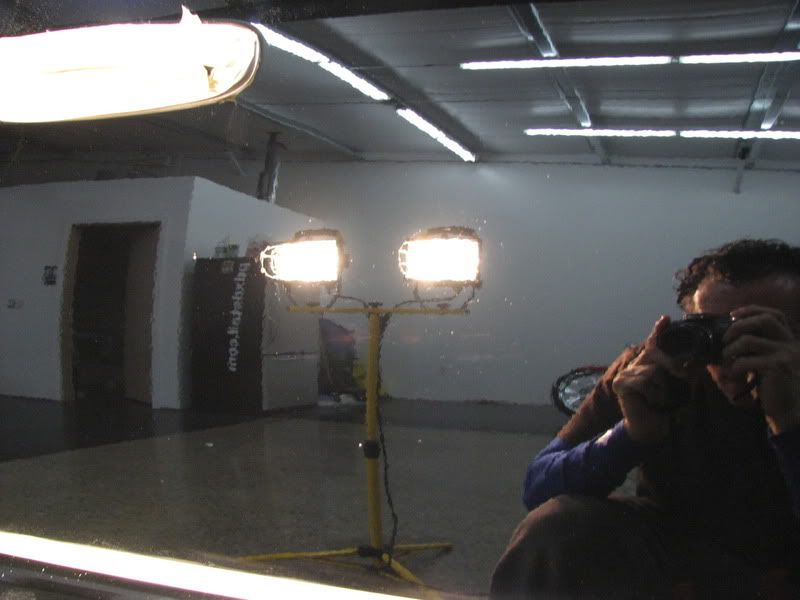 Thomas Dekany